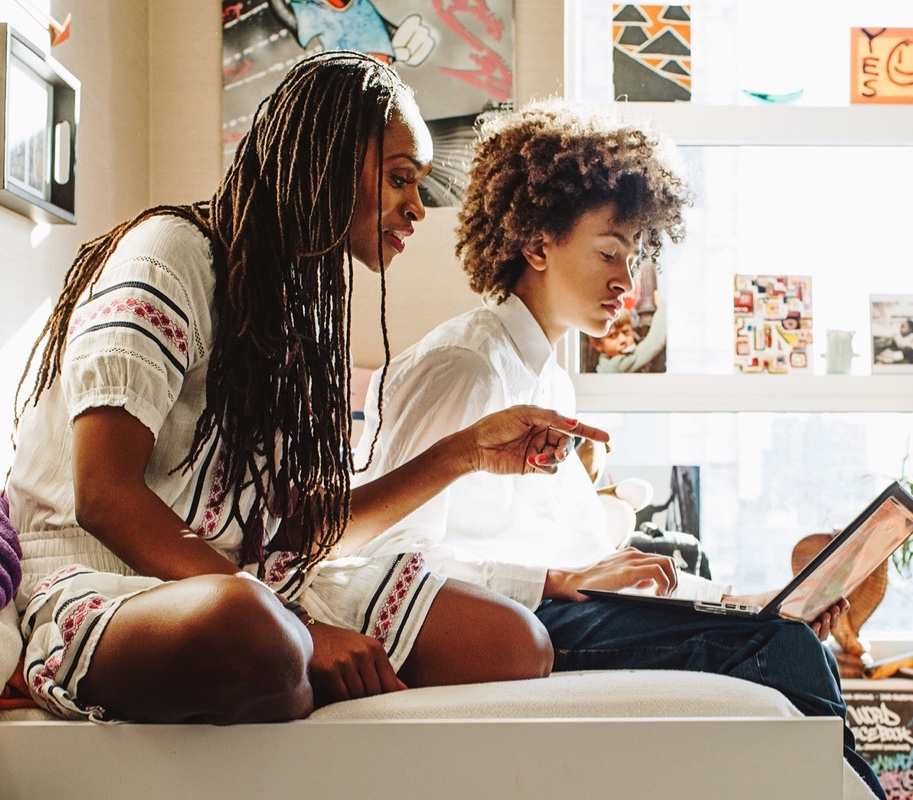 Interested in being a Prepared parent?
Start here.
The Prepared approach helps kids build skills through real-world learning, self direction, positive relationships, and collaboration. But figuring out how to develop these habits in our children is a challenge for all of us.
Prepared Parents makes bringing this approach into your home as simple as possible. We take common parenting situations and — based on leading psychology and research and learnings from nearly two decades of working with thousands of students  — offer a set of tools and activities you can build into your daily life.
Consistency and repetition are key to building new habits
Take the Prepared tools and make them your own.
Integrate Check-In / Check-Out
Start the day with a Check-In and end it with a Check-Out. Check-In / Check-Out helps build routine into your family's day, which fosters connectivity, aids in the development of academic and social skills, and boosts health and wellness. Use Check-In / Check-Out to get grounded, talk about feelings, share gratitude, and learn from takeaways of the day.
Help your kid set & achieve goals
Goal-setting is an essential skill that helps people of all ages pursue interests, develop universal skills, find purpose, and contribute to the world around them. Help your kid set and achieve goals with the Self-Directed Learning Cycle, whether those goals be around homework, passion projects, or individual responsibilities. Transform micro-management into self-direction.
Create real-world learning projects
Real-world projects are activities that engage your kids in hands-on experiences. Learn how to create real-world projects at home to help your kids develop new skills and habits, retain learning longer, and follow their innate curiosity. Turn anything into a project, from schoolwork to family trip planning to chores.